McLiving presents the
heating system of the future
mounted invisibly & everywhere
space-saving & inexpensive
energy efficient & very economical
modern & forward-thinking
This is how we will heat in the future - intelligently and economically!
WE ARE COMMITTED TO....
For us, McLiving, mindfulness is an important thought and one of our principles. Through mindfulness, sustainability and respect we can positively influence our environment, which benefits both nature and people. We know that every one of us can contribute his or her part by saving energy, recycling and living consciously.
Nature
Nature and mindfulness are our top priorities - because only together can we guarantee a safe future worth living for our children. McStrom and McGas guarantee a sustainable energy supply in the energy sector.
Energy efficiency
The Austrian government and the EU have jointly passed an Energy Efficiency Act to promote energy savings and reduce CO2 emissions. The goal is to achieve savings of 20 per cent by 2020. As a company, we are fully behind this step and actively support this amendment to the law through consulting and measures. Contact us for more information, but suggestions are also always welcome. Only TOGETHER can we help nature and our children.
Healthy living
We can support your healthy lifestyle through our products and with the help of our partners.
We are constantly asking:
What will we pass on to our children?
What kind of future do we want to create for them?
What world should they live in?
As family people, we have been dealing with these questions and their implementation for many years.
We will also support you on your - this path.
THE HEATING SYSTEM OF THE FUTURE
The heating solution for new buildings, old buildings and renovations.
The IR heater can also be used for mould prevention.
Heating system "the day before yesterday" ...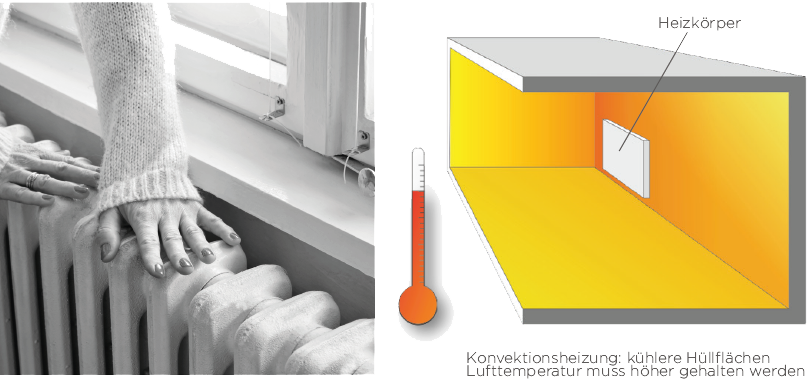 A lot of energy with low efficiency and well-being:
Experts predict:
Convection heaters are a thing of the past. The heating of air at the radiator lets the air circulate in the room - warm air up - cold down... This results in increased dust whirling - particulate matter, a topic that the world and especially asthmatics and allergy sufferers discuss widely. Ventilation removes the heat energy from the room. Excessive energy consumption is the result. About 30 - 40 % of the energy is lost from the tank to the room. In addition, separate space is required for storing the heating media.
Heating systems "modern and forward-thinking" ...
Latest know-how building on more than 30 years of research and development. Low energy consumption with maximum efficiency and well-being:
The warmth experienced with an infrared surface heating shows approximately the same temperatures in the complete room shell. Low heat loss during ventilation.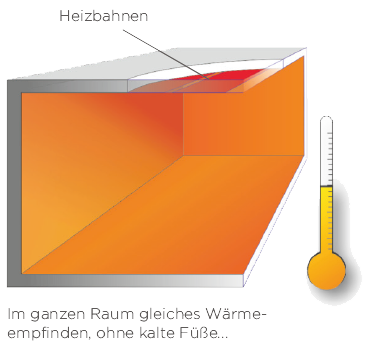 A heating system (based on the sun's infrared principle) creates a pleasant feeling of warmth even at lower temperatures. We call it a low-temperature surface heating system adapted to our bodies and our well-being.
Infrared surface heating - heating speed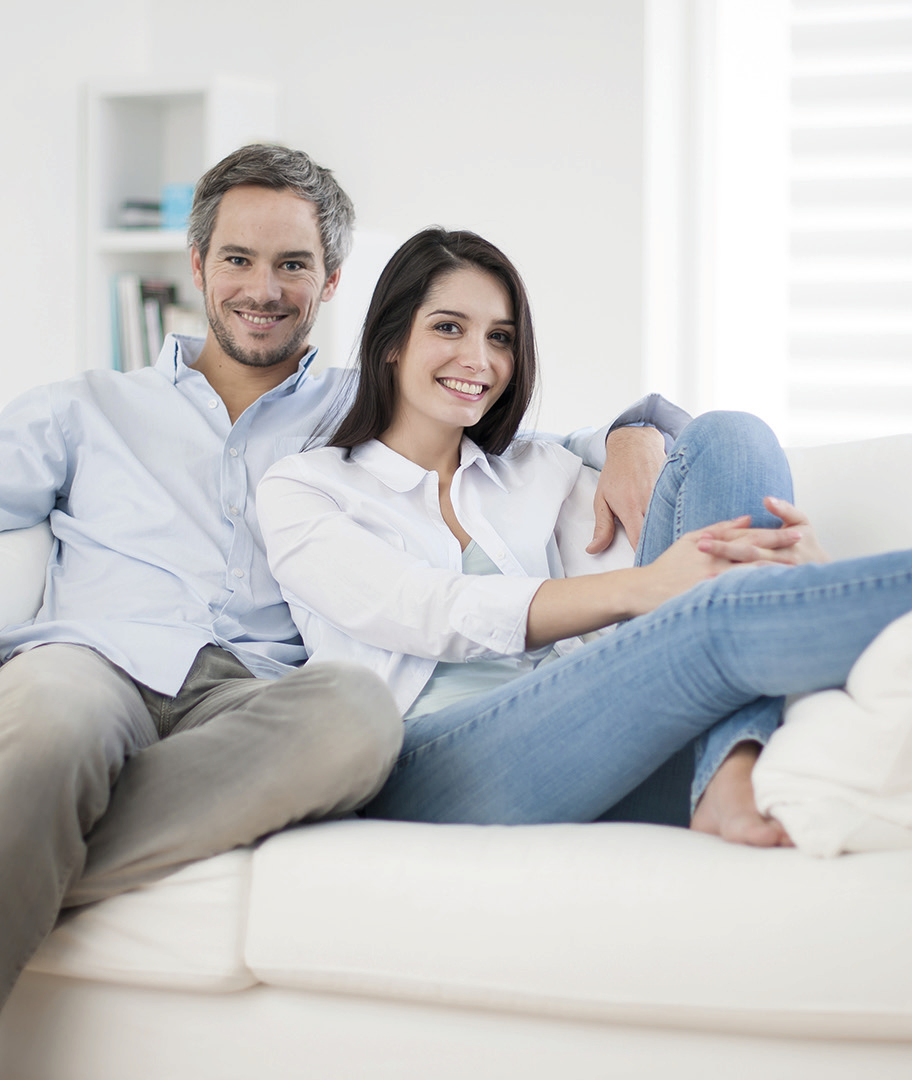 Radiant heating allows up to 5 times faster room heating than with normal radiators. In 5 to 10 minutes we increase the temperature in the room up to your comfortable temperature. As this works so quickly thanks to our low-temperature surface heating system, we can work with lower temperatures and thus save energy.

For the first time a temperature reduction during the day makes sense.

In comparison, a floor heating system needs what feels like an age.
Low energy consumption with maximum efficiency and well-being.
Energy efficiency figures of a customer
Here is the monthly balance of the forecast heating costs and solar power generation for a mid-terrace house (standard: KfW efficiency house 70 from 2015) fitted with a ventilation system and IR panel heating mounted in the ceiling.
The University of Bayreuth is currently monitoring the heating costs of a 5-person house in Rosenheim.

In combination with its own PV system, a self-sufficient supply is possible for nearly 2/3 of the year.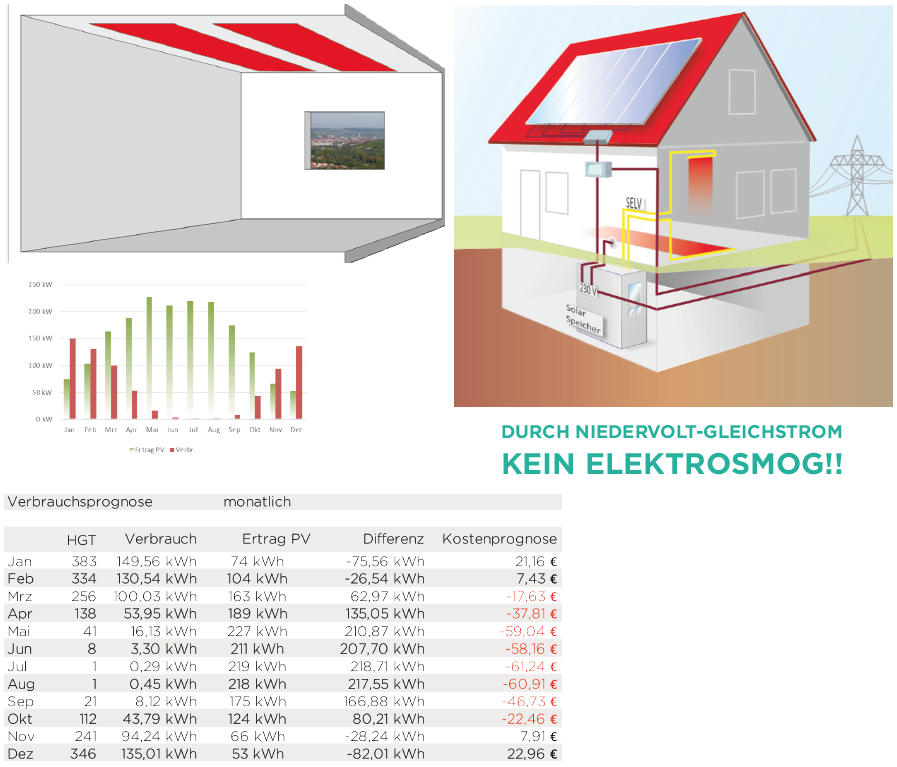 Consumption of IR heating and feed from PV system.

Forecasted heating costs based on German electricity prices in 2016.
There are only about € 60 in annual heating costs that cannot be covered by the 5kWp-PV system.
Due to the over-capacities in the PV system in the summer months, the feed-in also generates additional yield.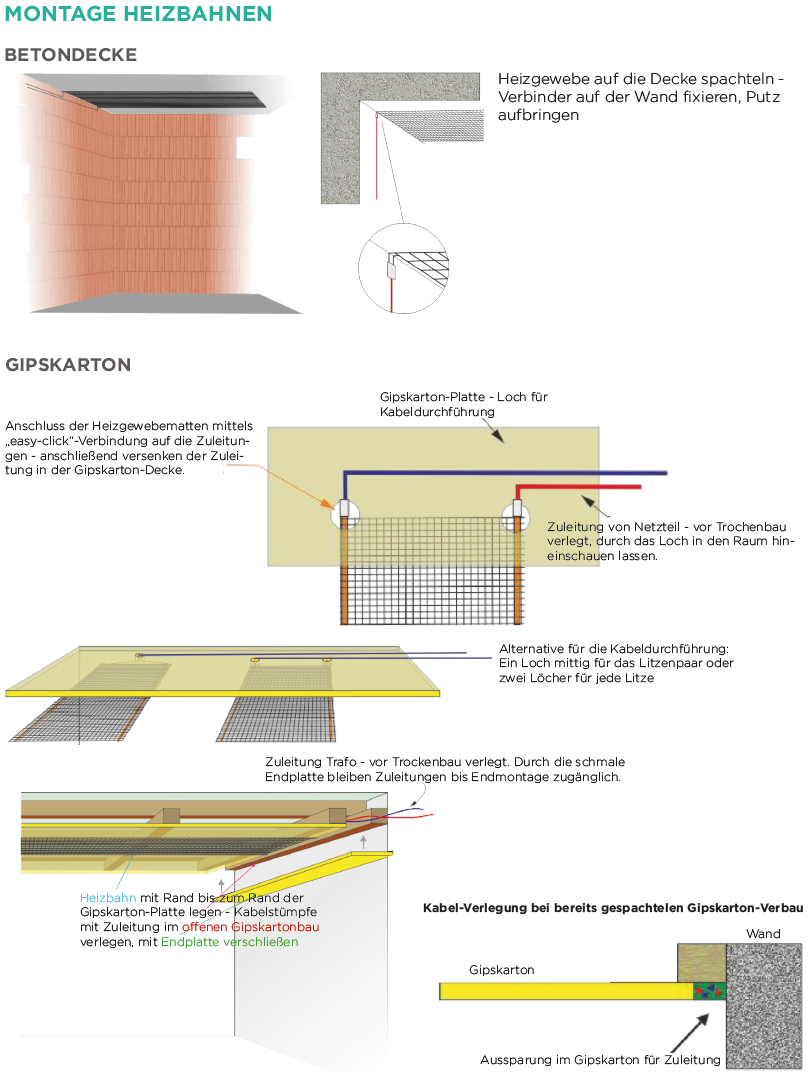 APPLICATION ADVANTAGES
Heating fabric based on glass fabric, highly active, conductive layer with protective coating.
Manufactured according to German industry standards. High damage tolerance.
HEATING PANELS
invisible in the wall surface, ceiling or on the floor
an extra product for floating floors
based on a robust and flexible fabric
damage tolerant
no maintenance required
open structure for easy processing and secure
embedding in all mineral and polymeric materials without separation layer formation.
highest diffusion openness for unhindered exchange of moisture
reinforcing effect of the base fabric, excellent for old buildings
flexible - low own weight, minimal setup heights
Thin-film heating (DUA heating fabric)
very thin (< 1mm) hence particularly suitable for old building renovations
extra light at 120 g/m2 and thus ideally suited for renovating old buildings (ceiling load)
total width of 520 mm ideally suited for all board panel materials (grid dimension 600 mm)
easily scalable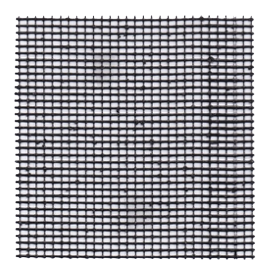 POWER SUPPLY
very safe due to 48 V low voltage.
our power supply is based on 48 V direct current and thus still in the safety extra-low voltage range (SELV), which guarantees maximum operational reliability
there is no electromagnetic alternating field, because the earth's magnetic field surrounding us is also a rectified magnetic field (no e-smog)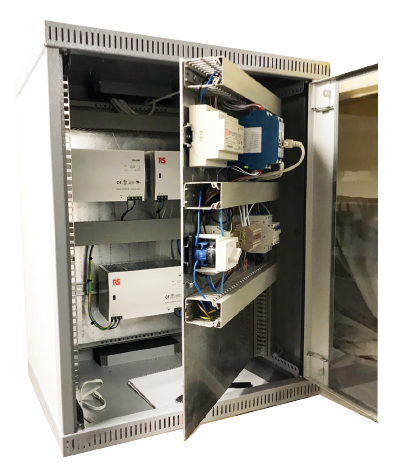 INTELLIGENT CONTROL
extremely short reaction time (rapid heating and cooling of the surface)
Home control system can be controlled via WIFI by any network-compatible device (tablet, smartphone, PC...)
Single path control with consumption metering
the individual rooms are easily controllable with the application
the consumption of individual panels or entire systems can be queried in the software
The control system provides rooms with a prioritisation so that the most important rooms can always be heated preferentially.
The temperature sensors indicate the temperatures in the control application and are adjustable.
The control software allows for the billing of individual rooms or the joint billing of different rooms.
various expenses (up to the billing of property management) as CSV files
CONTROL - EVEN MORE CLEVER
Zone control is also possible. The rooms are measured by sensors and control the heating via these defined zones.
Presence sensors detect the rooms and the control system regulates the heating according to this system.
The heating can also only be carried out with normal thermostats as single room control.
When designing the heating we therefore recommend a personal discussion with one of our consultants!

INSTALLATION AND OPERATIONAL SAFETY
unmistakable at the construction site, as different designs
power supply and control in a switch cabinet, ready-assembled and very easy to connect
all controls are integrated in the mounting box
no humming, only one fuse with 3 x 16 A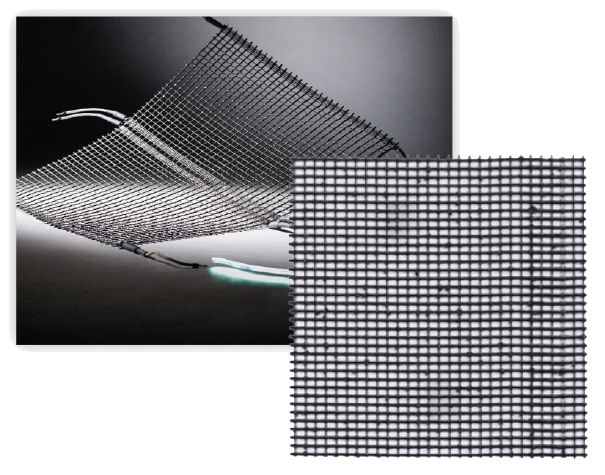 HEATING PANELS
Each heating panel is custom-adapted to the respective building project.
Each heating panel is equipped with an "easy click" connection and adhesive that is suitable for flush-mounting.
Total width: 520 mm
Effective width: 480 mm
CONNECTION
Lead wire via "easy-click" plug connection Flat plug with strain relief suitable for both cavity mounting and flush-mounting.
POWER SUPPLY
DC or AC voltage possible,
typically 48 V in operation as surface heating (zone or full heating).
24 V used to prevent mould.
HEATING OUTPUT
Typically 110 to 148 W/m2 in the construction area (other outputs on request)
OPERATING TEMPERATURE
approx. 30°C at 48 V DC to approx. 40° C at 48 V DC
DELIVERY STATUS
Cut to size, crimped and equipped with 100 mm strand stub.
Thickness: approx. 0.5 mm
Width: 520 mm total width, 480 mm active width
Mesh opening: approx. 4 mm
Tensile strength (longitudinal and transverse): approx. 1,200 N/5 cm
Other technical parameters depending on the base fabric.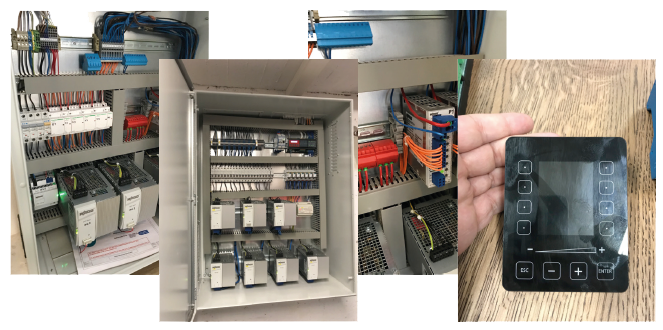 Garantie
The heating fabric is extremely damage tolerant and can only be destroyed by massive or deliberate external impact. Even a hole drilled directly into the current flow of the heating fabric can be repaired relatively easily.
As the heater does without any moving parts, its service life is ensured for many years without maintenance or malfunctions. The heating mats that are installed in a stopping are not subject to wear and tear.
There is a 3-year warranty on the power supplies and control unit. Optional delivery elements such as putty and special paint can further increase energy efficiency.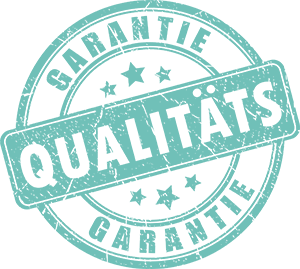 Conclusion
By selling or purchasing an infrared heater, you are choosing a product of the future.

In combination with a photovoltaic system and our battery system, the system is nearly energy self-sufficient.
Heating costs can thus be reduced to a minimum or completely covered.

The European states have decided to press onward with the expansion of renewable energies. This, electrical energy is increasingly becoming a product that is C02 neutral and therefore an environmentally friendly form of energy.

Heating without operating costs and that is 100% environmentally-friendly, the future-oriented solution on the heating market.
McLiving
A McStrom GmbH brand
Company register number:
FN 434772 x
UID number: ATU69666934
Managing Director: Johanna Tosoni
Address and contact
Klagenfurter Strasse 56
A-9220 Velden am Wörthersee
E-Mail: office@mc-living.at
Tel: +43 676 84 44 98 888
McStrom GmbH
Südtirolerplatz 13
A-8020 Graz
E-Mail: office@mc-strom.at
Tel: +43 676 84 44 98 444
Klagenfurter Strasse 56
A-9220 Velden am Wörthersee
E-Mail: office@mc-living.at
Tel: +43 676 84 44 98 888
---